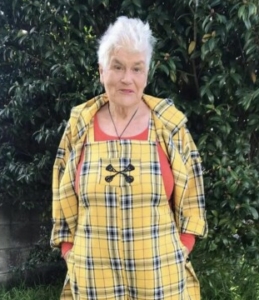 This week, our longstanding teacher extraordinaire, style icon, Whaea Tricia Dender, informed us that it is indeed time for the whiteboard marker lid to stay capped, for her laptop to close, and for one last bell to ring. Her most recent walk alongside our babies to the Scott Ave Maara Kai being the last, her roll-calling had finished, and closing karakia indeed closes off 52 years of teaching. What a feat!
Tricia has dedicated her life to her students, whānau, colleagues, and community. We can only aspire to an achievement of such nature. A mentor to many, an inspiration to the profession of teaching. You leave us in good stead and remind us to be lifelong learners just as you are.
We will have lots of special celebrations for Tricia, but in the meantime, wish her well and awhi her, this walk she has decided to take will weigh heavy on her feet and heart for a while. We are excited to keep an eye out on Tricia's adventures as she spends time with her friends and whānau. It is time we gracefully hand Tricia back to her whānau and loved ones, with many roadies and beverages to come! A well earned rest for a true legend of the many generations she has served.

Print or Save this Post